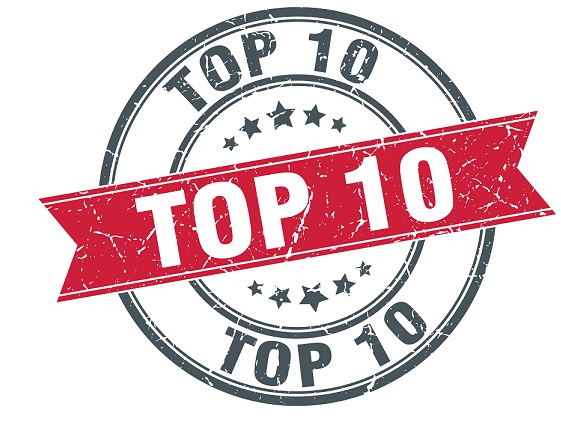 Fun fact: Amplitude's web traffic nearly tripled in 2020. Our overall social media following (aggregate of Facebook, Twitter, and Instagram) increased by about 60 percent. It's incredibly rewarding to see that level of growth, and we're so grateful to everyone who spent time on our platforms (both print and digital) and helped us expand our community. Thank you for reading, engaging, sending comments, and making Amplitude a better resource for people with limb loss.
Based on the traffic patterns at our website, your favorite subjects to read about this year were: 1) movies, 2) sex, 3) clothes and merch, 4) YouTube, and 5) osseointegration. We're a little surprised sex came in second, but Google Analytics doesn't lie. You also showed consistent interest in articles related to fitness and outdoor recreation, and large numbers of you clicked on all of our articles about Nate Denofre's canoe voyage down the Mississippi River.
The ten articles from 2020 that drew that biggest audiences were:
1. Five New Movies About Amputees (August 12)
And there are more films about limb loss on the way in 2021; details ASAP.
2. Putting Love to the Test: Amputation's Effect on Marriage and Relationships (March/April print edition)
The formula for relationship success doesn't change after limb loss: communication + honesty + acceptance.
3. 1st Person: Q&A With Amputee YouTuber Crew9t (February 16)
"Amputees are no longer perceived as weak. . . . people see us living our lives, so the perception of who we are has shifted a lot. And that's a very good thing."
4. The Sexiest Amputee Movie You've Never Seen (October 14)
Rust and Bone is nearly a decade old, but few Americans have seen it. You ought to.
5. Best Gifts for Amputees in 2020 (November 18)
One week left to shop. There's still time!
6. Amputee Bicycling Hacks for 2020 (July 15)
Better bikes and better prosthetics are making this sport more accessible to people with limb loss.
7. Osseointegration: Trials and Tradeoffs (September 23)
You can learn a lot from Cindy Asch Martin's experience.
8. Osseointegration: A Surgeon's Perspective (September 10)
Before you sign up for the procedure, ask these three questions.

9. Ready to Wear: Amputee Fashion Tips (July 29)
Wardrobe wisdom from the always-well-dressed Alexandra Boutté.
10. Best YouTube Channels by Amputees: Footless Jo (January 24)
Now up to 161,000 subscribers and nearly 30 million total views. Wow.
If you want to see more coverage about something that's not reflected in the traffic stats, send us a note at larry@livingwithamplitude.com. Tell us how we can improve the experience and heighten your interest.